"An investment in knowledge pays the best interest." - Benjamin Franklin
In today's fast-paced world, managing finances and maintaining a good credit score are often seen as two independent challenges. However, there's a strong interrelation between these two financial aspects that many overlook. In fact, budgeting, which is a primary tool for managing finances, plays a critical role in shaping your credit health. Let's dive deeper to understand this correlation.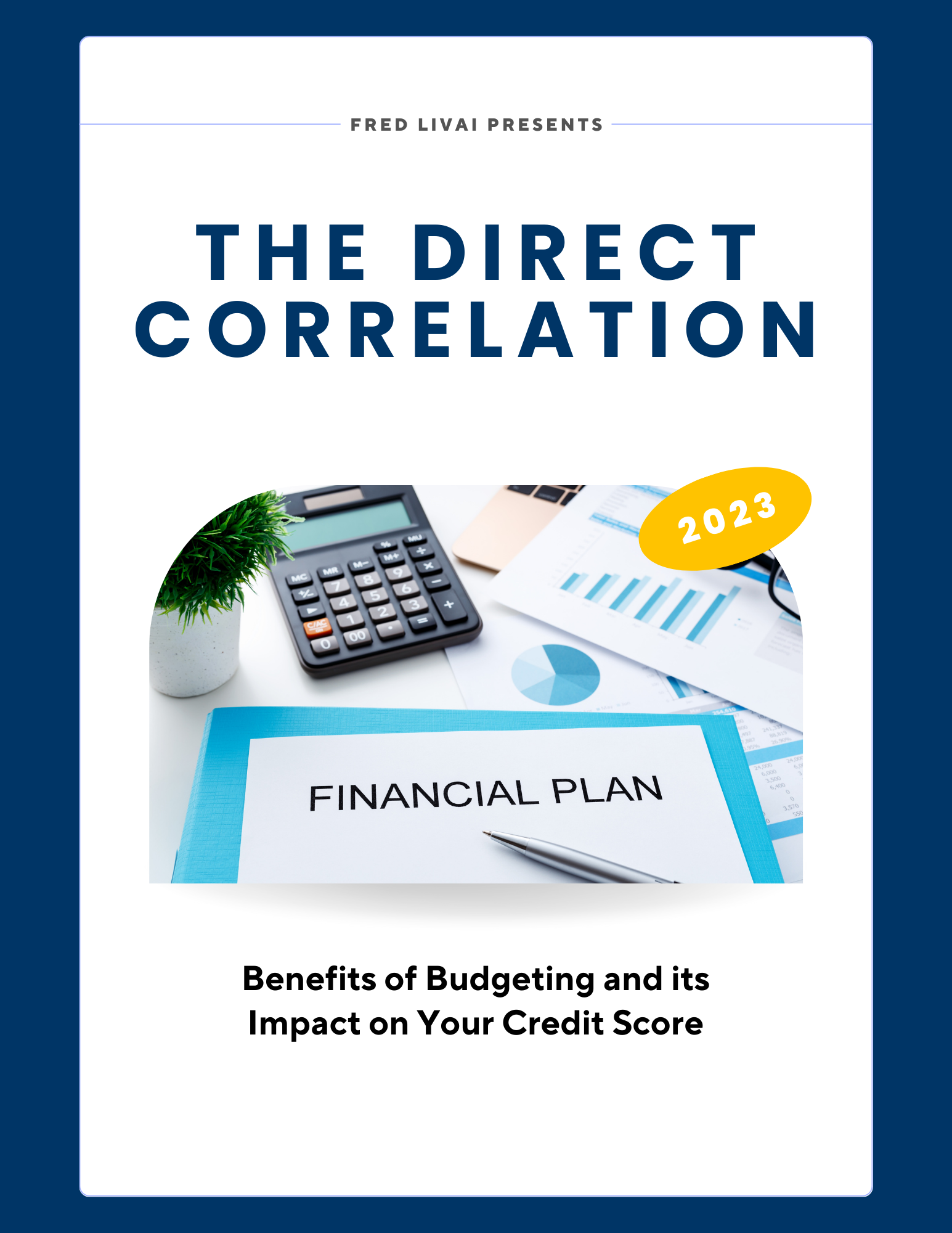 The Importance of Budgeting
1. Building Financial Discipline: Budgeting trains you to live within your means. By distinguishing between needs and wants, you are less likely to overspend, thus keeping debts under control.
2. Safety Net for Emergencies: A well-planned budget often includes savings for emergencies. This ensures that sudden expenses do not force you into debt, which can harm your credit score if you are unable to pay it back promptly.
3. Long-term Financial Planning: Budgeting helps you establish financial goals and work towards them. Whether it's buying a home, a car, or planning for retirement, a budget serves as a roadmap to achieve these milestones without resorting to unnecessary debts.
Budgeting's Direct Effect on Your Credit
1. Timely Payment of Bills: One of the largest components of your credit score is your payment history. Missing payments can be detrimental to your score. A well-structured budget ensures that funds are allocated for all due bills, thus reducing the chances of missed payments.
2. Lower Credit Utilization: Credit utilization, which is the ratio of your outstanding credit card balances to your credit limits, is another significant factor in determining your credit score. A lower utilization ratio is viewed more favorably. By budgeting, you can manage your expenses and control the usage of credit, ensuring your utilization remains low.
3. Avoiding Unnecessary Debts: Unplanned or impulse expenses can often lead to accumulating debts. However, with a budget, you're less likely to take on debts you can't afford, protecting your credit score in the long run.
4. Reducing the Likelihood of Bankruptcy: Budgeting prevents overspending and helps in building an emergency fund, both of which significantly decrease the chances of bankruptcy. Bankruptcies can have a devastating effect on your credit score and stay on your credit report for years.
5. Facilitating Informed Credit Decisions: With a clear view of your finances through budgeting, you are in a better position to decide when to borrow and how much. This ensures you're not biting off more than you can chew, thus keeping your credit score healthy.
In Conclusion
The benefits of budgeting extend far beyond just keeping your finances in check. It plays an instrumental role in maintaining and even improving your credit score. A good credit score can save you thousands of dollars over your lifetime in interest rates, insurance premiums, and more. Thus, by simply allocating a bit of time to set and follow a budget, you're investing in a future where financial opportunities are abundant and financial challenges are fewer.