"Life insurance is the only tool that takes pennies and guarantees dollars." - Ben Feldman
The Importance of Life Insurance: Safeguarding Tomorrow Today
Life insurance is one of those topics that people often push to the back of their minds. It revolves around facing our mortality, something not many of us are eager to contemplate. However, understanding life insurance and its significance is essential for securing our loved ones' financial future. This blog aims to shed light on the importance of life insurance, its types, and why it might be a crucial investment for you.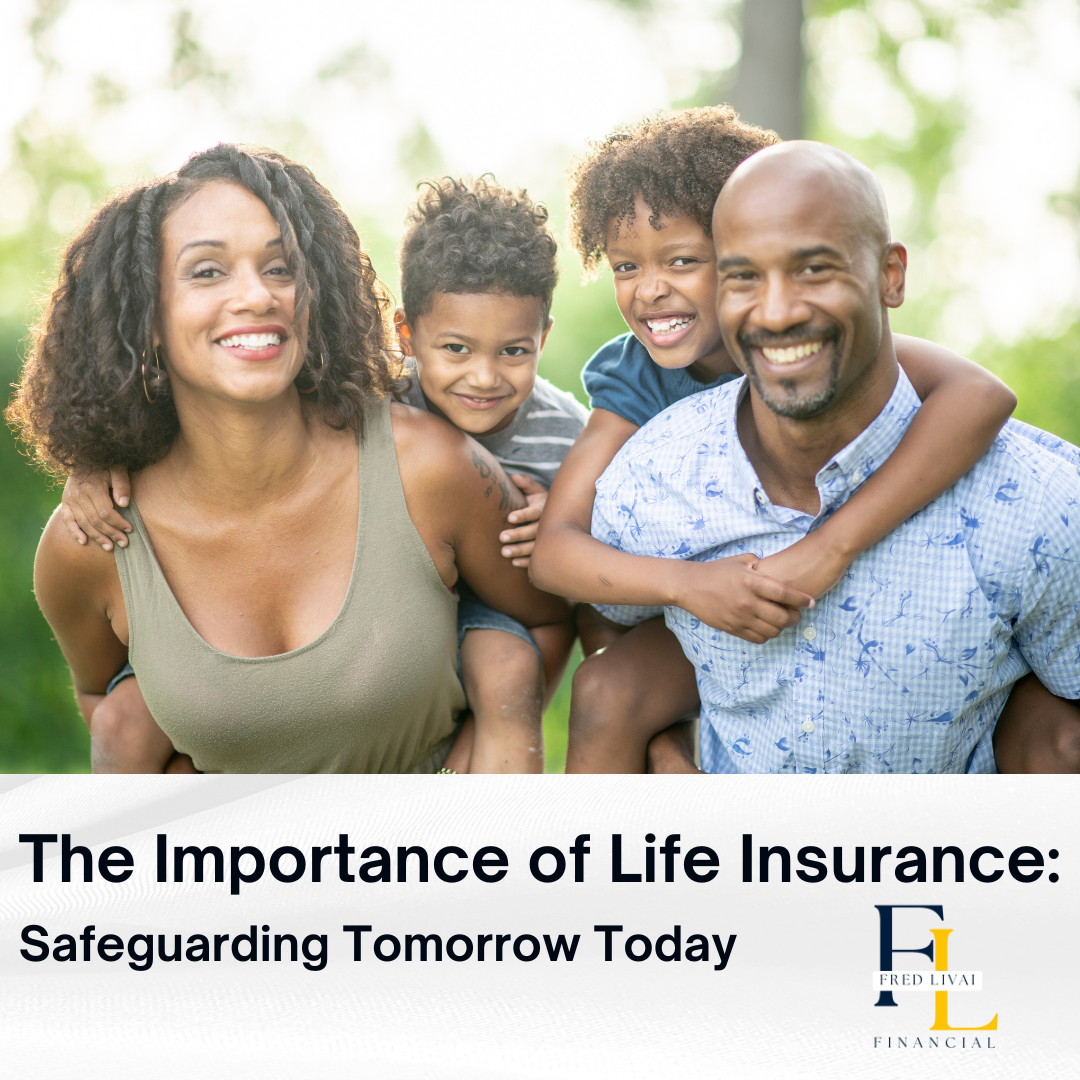 What is Life Insurance?
At its core, life insurance provides a financial safety net for your beneficiaries (like your spouse, children, or other dependents) in the event of your untimely death. Depending on the policy you choose, beneficiaries receive a lump sum or regular payments, which can be instrumental in covering daily living expenses, paying off debts, or even funding future education.
Why is Life Insurance Important?
Financial Security: Imagine if the primary earner in a family were to pass away suddenly. Without life insurance, the surviving members could face significant financial hardships. Life insurance ensures that they have a financial cushion during such distressing times.

Debt Settlement: Outstanding debts, such as mortgages, loans, or credit card bills, don't disappear after one's death. Life insurance can provide the funds to settle these debts, ensuring your family isn't burdened by them.

Future Plans: If you've planned for your child's college education or your spouse's retirement, life insurance can ensure these plans come to fruition even in your absence.

Peace of Mind: Knowing that your loved ones are financially secure, no matter what, provides peace of mind. It's a way to ensure that life's uncertainties don't derail your family's future.
Types of Life Insurance
Life insurance isn't a one-size-fits-all solution. Here are the main types to consider:
Term Life Insurance: This is the simplest form. You pay premiums for a specified term (like 10, 20, or 30 years), and if you die within that term, your beneficiaries receive the death benefit. If you outlive the term, the policy ends with no payout.

Whole Life Insurance (Permanent): This policy remains in effect for your entire life as long as premiums are paid. It also builds cash value over time, which you can borrow against.

Universal Life Insurance: This is another form of permanent life insurance with an investment savings element. Premiums are flexible, and it also builds cash value.

Variable Life Insurance: This allows the policyholder to invest the cash value in various investment options, offering potential for higher returns (with accompanying risks).
How Much Insurance Do I Need?
This varies greatly depending on your financial situation, goals, and family needs. Some factors to consider include your current income, outstanding debts, future expenses like children's education, and daily living costs. It's recommended to speak with a financial advisor or insurance expert to determine the right coverage for you.
Life insurance is more than just a policy; it's a promise to protect your loved ones when you're no longer there to do so. It's an essential tool for financial planning and offers peace of mind that your family will be taken care of. Whether you're single, married, with kids or without, life insurance could be a pivotal part of ensuring a secure financial future for those you leave behind. Make the move today to safeguard tomorrow.
Ready to secure your family's future without breaking the bank? 🌟 Click below to book an appointment for a FREE life insurance quote and discover just how affordable peace of mind can be! 👇 Book Your Free Quote Now